Why Working As A Makeup Artist Isn't Really A Job
Whether you are an obsessed makeup-collector, that friend who always does everyone's makeup or the artsy girl who can play with eyeliner and lipstick and create looks like nobody else, you've probably considered becoming a makeup artist or learning more about makeup on a professional level. Being a makeup artist is an amazing career option that you can turn from passion into profession without ever feeling like you have a "job".
Art Meets Everyday Life: The Perks of Being A Makeup Artist
‍
Makeup is just like painting – you can constantly play and experiment with different textures, colors, shapes and techniques, explore new methods, learn more and more and share your knowledge with others. Although people tend to say makeup and hair artists and fashion designers are not "true" artists, there are endless amazingly talented makeup artists and designers to prove them wrong…and who says you can't be one of them? By choosing makeup as a career, you can enjoy art in your everyday life and make your hobby a full-time career without the depressive feeling of having an ordinary, 9 to 5 job.
Don't get us wrong: just like any other profession, becoming a makeup artist requires extremely hard work and patience, but if you truly enjoy it, it won't feel like doing a regular job. Instead of another "boring" makeup course, it will feel like expanding your knowledge and improving to become an even better artist.
Always Aspire To Learn More
‍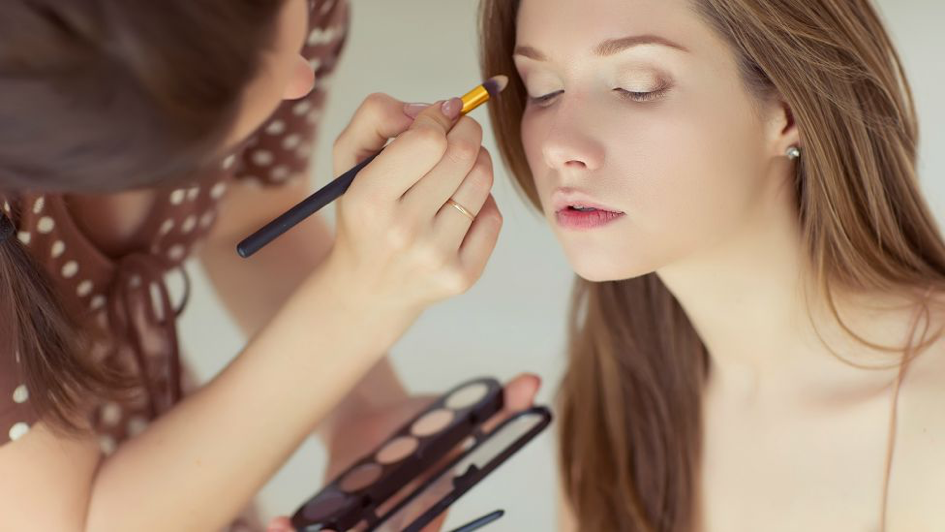 Being a professional makeup artist requires constant learning. As it is an industry that changes super quickly (with new product launches, new methods, trends and technologies), it is essential that you are up to date with all the details. Just like with every other career, learning more and more is a part of the makeup artist community, and as we mentioned earlier, choosing a passion as a full-time job will help you enjoy every course and project you start and will motivate you to constantly improve. Search for makeup academies, makeup courses (even online courses), read about their reputation and choose the one that fits your needs the most.
Enjoying Your Job
‍
Being a makeup artist requires having a very creative mind and an eye for detail – and if you feel like this is for you, you are guaranteed to enjoy it more than anything else. Of course, not every little step of becoming a makeup artist is fun (searching for a job, passing exams), but the hard work you put into it will pay off. By the time you start working as an artist, all the new challenges, projects and everything you decide to start will be your very own creative journey... a journey where you will always meet new people, ideas and creative ideas.
Listen & Share Stories
A great way to learn more about the makeup industry and on how to become a successful artist is researching and listening to other artists' stories. Watch interviews with your favorite artist to see how he/she got started, and try to use their past experience as tips for your own career start. Don't be afraid to ask for help when you feel a bit lost on the way, but first and foremost – make sure to always see the beautiful, fun side of makeup artistry!
Makeup Artists…Beyond Beauty
‍
Being a makeup artist offers endless options to raise your voice and actively participate in charity or any ethical issues! To state a personal example, in 2015, the LA College of Creative Arts artists had the opportunity to visit in India with the Beyond Skin Foundation to support and teach young girls there. "The main purpose of this tour was to educate these girls…and it was big of a culture shock, but one of the most welcoming, uplifting and eye-opening experience of our lives" – says Roisin Carroll and Lydia O' Callaghan who got to give the opportunity of a career to young women by teaching them all about beauty and makeup.
Working in Make-Up has long hours, challenging schedules & projects….but you know what they say……when you love what you do, you never really work a day…..ain't that the truth!